The Fury Lynblade is a weapon that can be obtained out of a weapon chest from the 8th floor of Mushin's Tower, Moonwater Plains. Alternatively the Fury weapon for the character's respective class can be bought from the "Tower Trader Kangcha" for 260 Warrior Tokens.
It is worth mentioning, that the sword seems to have an eyeball on it's guard and there is a signature on it's edge. The weapon might be a reference to "Soul Edge" from the game series "Soul Calibur".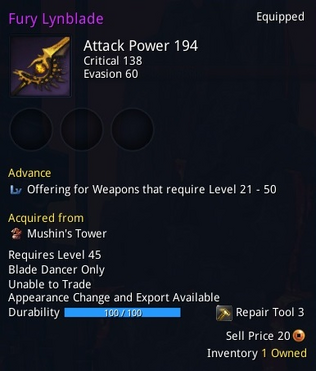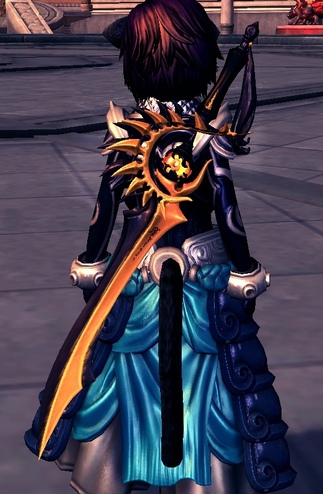 Ad blocker interference detected!
Wikia is a free-to-use site that makes money from advertising. We have a modified experience for viewers using ad blockers

Wikia is not accessible if you've made further modifications. Remove the custom ad blocker rule(s) and the page will load as expected.