Located northeast of Bamboo Village. An open area with monster and enemies. This zone is the second place that player will need to go while proceeding the story quest. It includes a few places such as Bamboo Lookout, Foshi Pyres, Moonshade Cemetary, Scouting Party and Blackram South Anchor. There is also a few instances available in this area where player can farm soul shields such as Abandoned Well, Bandit Hideout, Black Adder Stronghold and Defiled Tomb. Besides, there is also an area boss, Stalker Jiangshi that wandering around the Moonshade Cemetary who will drop essence for the Stalker Jiangshi Wheel of Fate.
Bamboo Lookout
Foshi Pyres
Scouting Party
Instances
Edit
Abandoned Well
Bandit Hideout
Black Adder Stronghold
Defiled Tomb
Other area
Edit
Notable Residents
Edit
Story Quest
Edit
Side Quest
Edit
Daily Quest
Edit
Class Training Quest
Edit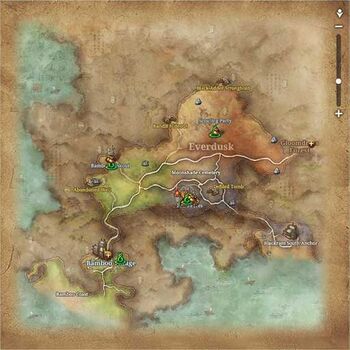 Ad blocker interference detected!
Wikia is a free-to-use site that makes money from advertising. We have a modified experience for viewers using ad blockers

Wikia is not accessible if you've made further modifications. Remove the custom ad blocker rule(s) and the page will load as expected.